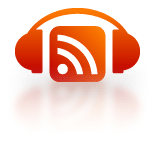 The sumo wrestler is not one of sport's more attractive images.
But today it is the perfect image.
When considering meaningful sports analogies for strategic planning, we usually lean toward the agile and light of foot. Relay races, basketball teams, and even sedentary chess come to mind.
We lean toward these images because they illustrate the aggressive, fast-paced, and/or savvy thinking that we want to characterize our planning efforts.
For some issues, though, our goal may be to NOT go backwards.
Have you considered that?
In this week's podcast discussion with special guest Van Wray of Amperant Advisors, we discuss the importance of being intentional about those areas where we don't want to lose ground.
Intentional to the point of articulating it an explicit goal.
For what area of expertise, market penetration, financial position, etc. would it be an aggressive and vital goal NOT to go backwards?
Wondering how to identify what sumo wrestling goals should be a part of your strategic planning?
Listen in.