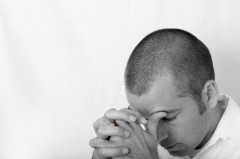 It is one thing to be alive during one of the most protracted economic slumps in American history. It is quite another to know someone who has been struggling economically for a protracted period of time.
It is one thing to count one's blessings when so many are out of work or dramatically underemployed. It is another to hear a friend beg for work, ask for another connection, solicit you for a new idea… anything to bring some money in.
The end of the year is traditionally a time of exceptional generosity. Some of it is the holiday season of giving gifts. Some of it relates to expressions of various spiritual traditions. Some of it has to do with tax planning.
As this year comes to a close, let us consider those who have been struggling to find work in this stingy, fearful economy.
Let us not simply wish them well, but let's find a way to get them a job.
We inadvertently keep our struggling friends at arm's length because it feels overwhelming to consider ourselves a part of the solution. So we try not to think about it at all. We stay immersed in our own work, our own responsibilities, and our own problems.
Not this year.
This year we (I) will take concrete steps to come alongside at least one friend and help them get on their feet vocationally and economically.
We (I) don't need to provide the entire solution, but we (I) need to be actively involved, unflinchingly connected, and fundamentally practical.
One concrete action is better than a thousand warm thoughts.
Join me.
Who is struggling in your circles?