Thursday, November 17th, 2011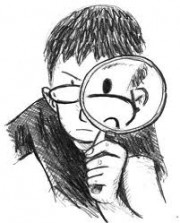 The new school year is well underway. Midterms to take, papers to write, projects to complete.
School is the realm of learning, standards, and grades. The place where improving is the name of the game.
For those of us not in a structured learning environment like a school, we need a way to keep learning: improve, deepen, and broaden ourselves, our capabilities, and our relationships.
There's a myth out there in our culture of the strong competent leader. This myth would have us believe that to be effective and/or in charge we need to be (or pretend to be) beyond learning and training.
We know everything we need to know already. We can do everything we need to do already. We teach, evaluate and correct others. We don't have anything else (more…)