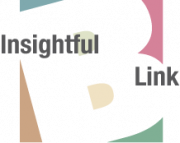 As if looking for work wasn't stressful enough.
Interviews can be nerve-wracking affairs. No matter how mutual you try to make the exchange, there is no getting away from the fact that the hiring person has the job and you don't.
As a result of this power differential, we can easily feel that we are the only one on trial, the only one being evaluated, the only one with much at stake.
Mike King is someone I keep my eye on. He has put together an almost overwhelming list of 100 interview tips. You can find it at: "100 Ways to Ace an Interview" on his web site Learn This.
Suggestion for benefiting from King's list
Read quickly through the list paying special attention to your initial responses as you do so.
Which three tips seem most immediately helpful to you?
Decide how you will incorporate these three ideas into your next interview.
Which three tips were brand new or surprising thoughts for you?
Reflect on what you might be able to learn from these three tips.
With which three tips do you disagree most?
Disagreement is often a clue to an important value of your own. What underlying values of yours do these three tips violate?
We want to be playing at the top of our game when interviewing. Playing at the top of one's game, though, does not mean play-acting. It means showing up fully yourself and comfortably yourself.
Click here for Mike King's "100 Ways to Ace an Interview."
On your side,
– Karl Edwards