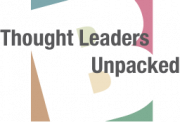 We have become a culture of "preventative ethics."
That's my term for what Bill Heatley identifies as ethics that confines itself to avoiding either litigation or offending people. There's a problem with defining or limiting anything to what it is not.
I hear the grieving of what has been lost in terms of moral vocabulary, social mores, and behavioral standards. Being the veritable pragmatist that I am, though, I want to move immediately to thinking through creative options for facing this current reality, however tragic, and creating, developing and experimenting with alternatives for maturing into a working community that is, in fact, characterized by love, goodness and justice.
It might be more effective to have our working communities back into their ethics. If it's not going to work to begin with the concept and move to the practice, then let's talk together about our practices. Teams would discuss and agree upon what behaviors they would like their working relationships and administrative processes to consist, and if anyone wanted later to apply conceptual labels to those practices, many of us would hope those labels will be, "loving," "just," "beneficial," "edifying," "healthy," "ennobling," etc.
I wonder what sort of ethics would emerge from such an egalitarian, diverse, and straight-forward discussion.
A second component of this chapter that struck me related to developing a personal discipline of bringing God into our awareness little by little. Step by step. Inch by inch. Moment by moment.
While physically it seems like we are separated by the space between us, we are in fact quite connected by the very real, however imperceptible, atoms that fill that "space." God is present, available and participating everywhere and all of the time. But how do we improve our capacity to recognize him, experience him and collaborate with him?
Do you remember those prints that were so popular in the '90's that at first glance looked like a colorful, abstract design? Upon closer look, no… upon a less close look, in fact an almost unfocused look, a quite distinct and detailed three-dimensional scene would emerge.
The image was there all along. It was our capacity to see it that needed developing. Similarly with God's reign, activity, and role, we often do not have the capacity to "see" him, even though he is assuredly involved.
Steps. Small steps. Any sort of step at all will be a step closer to being able to discern God's presence. But until you find a way to begin taking steps, it is futile to wish that God were more accessible.
How do you discuss with co-workers how you want to go about working together? What practices help you enhance your awareness of God while immersed in work?
What was your main take-away from this chapter?
Each Friday I post my reflections from one chapter of The Gift of Work by Bill Heatley. If you are just joining the discussion now, welcome! Catch up on the entire series here.