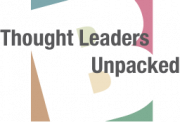 I'm going to jump right into the issues raised by Bill Heatley's The Gift of Work: Spiritual Disciplines for the Workplace without much content summary. So grab your copy and join the fun!
Faulty Frames of Reference
Powerful from the get go is his challenge to our basic frame of reference about work as "a daily humiliation." (p. 24) Such starting assumptions: work is but a necessary evil to pay the bills, TGIF, and working for "the man"—among others—is where we get our equation backwards. It's as if we suspend our lives while at work in order to make the money we need to finance the lives we want to live while at home. We have to get ourselves dirty in the workplace (read "the world") in order to serve God and others everywhere else.
Instead of investing, engaging, reflecting and improving, we end up keeping work at arm's length.
A huge hurdle to becoming open to alternate frames of reference is learning how to identify our own starting assumptions. It can be like asking a blind person why they tripped on the cracked sidewalk. How can I figure out what I'm not seeing if I'm not seeing?
More Ordinary Than You'd Think

I love the way Heatley, almost matter-of-factly, asserts that work is merely one of life's many structures. The Christ follower's responsibility is simply to love within whatever structure one finds oneself.
Our role shifts from judging work as a bad or worldly place from the sideline to jumping into the game and participating fully as a caring and creative steward of our lives.
More freedom and more responsibility. Hence Heatley's guiding categories that work has both caring and creative components. If we're going to show up and engage unreservedly, then where do we begin and along what lines to we function?
I would add a category. Like other life structures, work also has a learning or maturing or personal development component. We are fundamentally growing, changing, improving beings and our work/professional direction is best served by incorporating this reality from the beginning.
Using my own vocabulary, work is where our love task takes the form of finding meaningful ways to contribute, connect and develop.
What Do You Think?

What is your experience with work as one of your life structures? Love it? Hate it? Mystified by it? Weighed down by it? Distracting, fulfilling or depleting?
What was your own main take-away from Chapter 1? What struck a chord, challenged an assumption or left you puzzled?
What do you think about what I said? Add your insights or push back.
Join the conversation. Let's learn from each other.