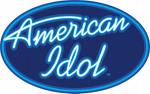 I love American Idol, but its commercial breaks are longer than the show itself. If you add the previews (which duplicate most of the content,) there's time to accomplish quite a bit between segments.
How do you use all that time?!
Here's my list of 10 tasks you can complete during an American Idol commercial break:
Pay the bills.
Give the dog a bath.
Clean out the garage.
Make popcorn… for the neighborhood.
Repair a popped balloon.
Install software on Windows.
Navigate the menu of telephone prompts to get a live person at the phone company.
Replay Obama's inaugural address.
Explain Twitter to your grandmother.
Delouse a screaming child.
Those commercials make up a good part of one's evening. Why just sit there?
What else belongs on this list?