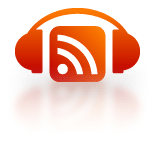 Has it been an entire year since you've talked with anyone on your team about their job performance?
Does it feel a bit awkward to bring up that negative encounter nine months ago?
Did you miss an opportunity to provide needed resources simply because you didn't know about the need at the time?
We are in week 2 of our conversation with Jeff Hunt of Goalspan about performance management, and our topic this week is "managing."
After establishing expectations for results having planned, our next step is to establish an on-going conversation about how we work together. Instead of performance management being a single annual event, we are going to make it a process.
Don't miss Jeff's insights into the three components of managing job performance:
Coaching and feedback – Establishing the ongoing conversation.
Supporting learning and development – Providing the resources and training.
Proactively addressing issues as they arise instead of waiting 10 months to the next evaluation.
What is your process? Do you engage early and often? Do your performance evaluations increase or decrease employee morale, motivation and engagement?
Listen in.