Tuesday, January 27th, 2009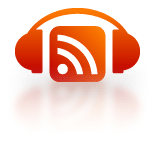 Now the time has come to give form to this piece of communication about ourselves we call a resume.
Do we simply toss together our list of past employment experiences?

Of course not. We need to use this piece of paper to organize our past experiences in such a way to demonstrate that we're ready for our next experience.
We want the past we are moving away from to make a case for the future we want to move toward.
Can it be done?
Listen in.
Don't miss our Resume Workshop coming up on February 7th in Los Angeles! Register now.