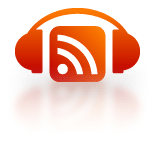 With our Resume Workshop coming up on February 7th in Los Angeles, we continue our series on Resume Branding.
Traditional resumes ask you to list what you have done. They ask, "What have you already done?" But your next job is not a step toward the past. You want to progress forward. You want your next job, not your last job.
The question, then, becomes, "What do you want?"
In this week's show, Claudia and I discuss how to turn this question into a resume. How can we use our work experience to make a case for what we want to do next?
Listen in.