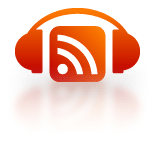 With our Resume Workshop coming up on February 7th in Los Angeles, we thought we would revisit a series on Resume Branding.
In this series, Claudia and I explore using the resume as a tool for describing what we've done in the past in such a way that we communicate what we want to do in the future.
We want to accept responsibility for maximizing the communication opportunity that this awkward piece of paper (the resume) offers us.
Over the course of the next four weeks, we'll introduce an entire method for crafting a resume that articulates your distinct "brand."
While listening to the show, make your reservation for the Resume Workshop on February 7th now!