Tuesday, November 18th, 2008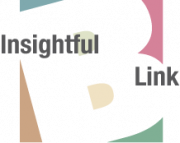 "Always learning. Always learning how to learn." Two key personal commitments of mine.
I came across the concept of "Action Learning" over on Marshall Goldsmith's blog. Check it out. He provides a very articulate summary of how to take what you are currently doing and turning those "actions" into learning opportunities.
At first blush it comes across pretty simple and obvious. If you think, though, about how difficult it is for many leaders to acknowledge there is anything they need to learn at all, establishing such a pattern of reflection and adjustment into your project cycle would be a near miracle. Unless, of course, you are that leader.
What kind of leader are you? In the spirit of No Excuses Leadership™, we are intent on starting any change with ourself. Here is a practical idea you can start experimenting with. Check it out.
On your side,
- Karl