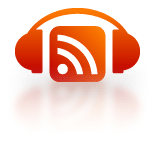 So much of life is compartmentalized into purportedly unrelated spheres. Work, family, religion, politics, hobbies, entertainment, etc.
Until now, a common divide many of us experience is the one between our work and our faiths.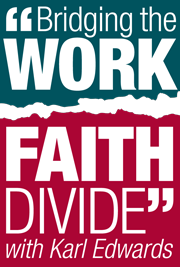 Until now.
Until now, we have assumed there is no overlap between the matters of the hands (work) and the matters of the heart (faith).
We have also assumed that neither should there be any overlap. Because faith is personal, it should therefore remain private.
Some persons of faith have tackled the question of whether we should take our faith to work with us. They have raised faith issues such as: evangelism, ethics, morality, and integrity.
In other words, they have asked how to take the topics and vocabulary of the religious realm and apply them in the working realm.
This week, Claudia and I begin a new series of discussions entitled, "Bridging the Work-Faith Divide," but…
BUT!
Our premise is that the question is more useful if asked the other way around.
How do we think about the issues of the workplace in the vocabulary of the workplace in a manner that is informed by our faiths? Workplace issues such as: achieving results, working with people, making difficult decisions, improving methods, conducting meetings, and collaborating across disciplines, to name a few.
Bridging the Work-Faith Divide
Week #1: Becoming Whole Again
Week #2: All Work as a Legitimate Calling
Week #3: Character Formation and Lifelong Learning
Week #4: Collaboration, Empowerment and Accountability
Week #5: Becoming a Person of Influence and Impact
Listen in.