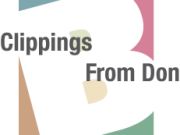 Office workspace is shrinking. So observes Roger Vincent in Wednesday's Los Angeles Times.
Vincent does his best to observe an insightful emerging trend, but I can't help suspect a desperate cost-cutting ploy.
With the rapid embrace of mobile technology and the integrated lifestyles of the young emerging professional, the need for dedicated office real estate for each individual's private usage may not be a valid starting assumption for planning purposes.
On the other hand, we must recognize that there exist leaders who consider employees an unfortunate and painfully necessary expense; and who upon any excuse whatsoever will eliminate, minimize and/or squeeze any outlay related to them.
One set of leaders observes the changing nature of work, communications, lifestyles, and office space and sees an opportunity to redesign workspace to make the office an even more useful, productive and appropriate source of resources.
The other set of leaders hears of these developments and discovers a source of excuses to use in their quest to squeeze as much as possible from every employee for as little as possible, whether or not it results in actual benefits to the bottom line.
Which type of leader are you? In one case, you stand to increase employee loyalty and company results designing office space around actual usage. In the other case you risk alienating the very people you need to succeed in your desperation to save a buck or two cutting wherever and whenever possible.
Read Vincent's full article here.
Voracious reader friend Don Silver always has an eye out for what interests me. Clippings from Don is a column where I pass on some of these articles, stories and resources to you.