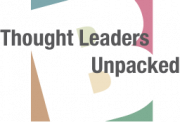 Training for kings.
From the outside in… practicing habits of healthy living until proficient. From the inside out… becoming increasingly open to the involvement of God in the training process.
Such are the spiritual disciplines: twin and simultaneous trajectories toward becoming the kind of person you were meant to be.
Reflecting on the workplace, it is my stewardship of the life God has given me that determines the character of my presence and contribution there. Hence the power of Heatley's now obvious, but usually overlooked, linkage between our stewardship within God's kingdom with the role of kings.
How I show up matters.
Whether or not I choose to engage fully—authentically, energetically and creatively—matters.
The choices I make at work improve, restore, and create; as well as harm, exploit, and destroy. The exercise of my "lordship" has real effects.
I'm observing that my reflections are revolving around the impact this chapter is having on my own personal motivations for embracing the crucial and urgent value of practicing life over and over and then over again.
Instead of rote religiousity or mindless conformity, practicing the spiritual disciples becomes an exercise of powerful freedom and personal responsibility. I become more human, not less human, by preparing intentionally and diligently for the unknown choices that lie ahead.
Read along and join the discussion. What was your main take-away from Chapter 2?
---
Each Friday I post my reflections from one chapter of The Gift of Work by Bill Heatley. If you are just joining the discussion now, welcome! Catch up on the entire series here.