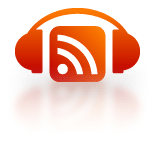 I don't know anyone who loves confrontation. Do you?
Work life, though, is filled with situations where something or someone needs to be confronted.
Confrontation is one of the most common situations where we feel we need to be someone we're not.
We put on a "fake nice" to head off a negative response, or we cop a "fake stern" to show we mean business.
Could it be we don't trust how we'll show up in a complicated situation if we are simply ourselves?
In this week's show, Claudia and I look at faking authenticity in situations of confrontation.
Listen in.