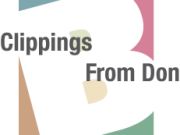 Elizabeth Bernstein in Tuesday's Wall Street Journal offers a pithy and insightful look at the growing practice of answering "yes-or-no" questions with a "maybe."
I've long interpreted "maybe" as a polite "no." My experience in my circles has been there are only two answers people give, "yes" and "maybe." But evidently there are as many definitions and uses of the word as there are socially indirect communicators.
After offering a variety of reasons why a person might respond to a question with an answer that is not an answer at all, Bernstein does a nice job of alerting us to awkward, insensitive and unhelpful impact our "maybe" has on the questioner.
While interesting to read the reasons (excuses?) people opt for the non-response of "maybe," Â the insight is small consolation. That's like asking an abused spouse to be more understanding of why her or his spouse is so violent.
The person needing the counseling is the perpetrator not the victim.
This is where Bernstein's insights about the negative impact of a "maybe" response are worth their weight in gold to the discerning reader. If a few more of us find more direct ways to communicate our situations, then the word, "maybe" wouldn't have to do so much more work than it really can.
Take a look at the article here. How often do you find yourself using "maybe" as a response? How do you feel when you receive "maybe" as a response to your invitations?
On your side,
- Karl Edwards
Voracious reader friend Don Silver always has an eye out for what interests me. Clippings from Don is a column where I pass on some of these articles, stories and resources to you.