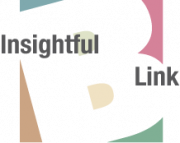 "Focus and push."
A reminder to simplify. A reminder that less is more. A reminder that we cannot do everything. A reminder that we must, in fact, do something.
I've been advising myself and others to "focus and push" in various ways and forms for years now.
This week valued friend and associate, Rodney Walker of Walker & Associates, offers a helpful piece, "3 Common Mistakes Businesses Make By Doing Too Much" on his blog.
Check out his practical suggestions for exchanging busyness for effectiveness. His advise on allocating time, nurturing connections, and continually improving are excellent.
Rodney Walker is a must-meet professional. Make a point to have a conversation with him if you haven't yet.
On your side,
- Karl Edwards