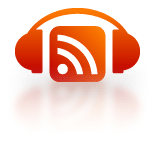 Even if the promotion is long overdue. No matter how qualified we believed we were before receiving the promotion, after we get the promotion the first ordinary fear that we have trouble owning is the possibility that we may not be able to perform.
I identify the fear as "ordinary" precisely because it is so difficult to name in our culture of pseudo-alpha confidence. We feel we shouldn't experience fear of failure if we're ready for the professional challenge of advancement.
The problem is not experiencing the fear of failure. The real problem is not being able to be honest with oneself about the fact that one is, in fact, feeling fear.
As a result we sabotage our own success by putting on a false bravado and confidence. We use this superior knowledge of ours to talk ourselves out of accepting the promotion for other reasons. Not enough pay. Not enough budget. A booby trap. A bad boss.
In this week's show, Claudia and I look at this ordinary fear and find that we destroy its power by acknowledging its presence. Instead of making up excuses for refusing a challenging promotion, you can step into the challenge and succeed even if a bit nervous.
Listen in.