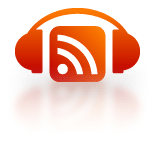 We've been wanting a promotion for some time now. We feel ready. We know we could do better than our boss.
But when the time comes, and the promotion is offered, we decline the opportunity. We wisely discern it is too much work given the pay, not enough budget given the responsibilities, and a trap to avoid.
What's going on here?
Are we really declining the very opportunity we've been working and waiting for?
Join Claudia and I as we discuss four fears that can undermine our career ambitions.
Perfectly normal human fears that might get triggered in perfectly normal management situations can work against us unless we arm ourselves ahead of time.
Don't inadvertently decline the opportunity that you are perfectly ready to take on!
Avoiding Success. Four Fears That Hold Us Back
The Fear of Failure
The Fear of Blame
The Fear of Harm
The Fear of Not Being Liked
Listen in.