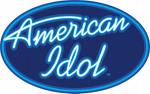 Kris Allen and Danny Gokey are a contrast in verbal styles.
Need we point out how few words Kris seems to need in order to say what he wants compared to how many words Danny needs?
The judges may rail on about Kris needing to do more of this or less of that, and he simply takes it in and offers a brief word of thanks. Danny, on the other hand, gushes on and on about why he made the choices he did, explaining where no explanation was requested, and inadvertently reinforcing any negative comments from the judges by repeating them in his eagerness to acknowledge them.
Two different approaches, two distinct styles, both communicating a certain amount of humility, yet one far more effective than the other.
Kris stands calm and unflappable, which communicates that he is comfortable in his own skin knowing that he has done what he can. Danny prattles on with nervous energy, which communicates that he needs to be understood in order to feel like he has done what he can. Kris gets his validation from within himself. Danny from outside himself.
How do you respond to criticism? Can you receive it calmly, learn from what has value and discard what has no merit? Or do you need to explain yourself until you feel the other person understands your position?
Both are expressions of humility. One is more effective than the other. Sometimes saying less is more.