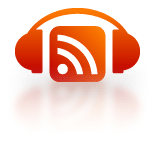 If one more person asks me what kind of position I'm looking for, I'll scream. There's no position on the organizational chart that's a good fit for me.
Do you find yourself in a similar predicament? The vocabulary of job descriptions, roles, functions, and career paths isn't flexible enough for multi-faceted changing, developing people like you and me.
So what do we bring to the professional table? In this week's show, Claudia and I discuss how we can describe the unique set of skills, values, working styles, approaches to problem solving, etc. that distinguish us on the job.
We have a lot to offer, but we need vocabulary and means for communicating that value to prospective employers.
Listen in.