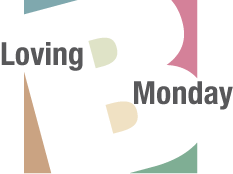 So many goals for the week.
So many voices shouting for attention.
The distractions and demands can confuse us, alter our priorities, or even overwhelm us.
That's when I find it helpful to commit simply to getting one thing done.
One thing that will take precedence over everything else.
With a single goal settled for the day, other important tasks and issues can be scheduled in light of it.
Instead of losing your most important priority in the mix of the many important things, it becomes the stable anchor around which everything else can be organized.
Have you seen our Daily Focus Pad?
Three simple questions with which to begin each day.
If I accomplish one thing today, that one thing must be…
What one complicating reality can I anticipate and head off?
What one element can I include in my day that will keep me energized?
Get a copy for yourself. Or purchase a discounted set for the team. (Click here.)
Before anything else…
Before you do anything else, pause and decide what one thing you will commit to accomplish today?
Give yourself the gift of focus and accomplishment today.
On your side,
- Karl Edwards
Loving Monday is a weekly column designed to encourage us to step into our weeks with an intention to show up authentically, engage fully, and choose to make it a good week for ourselves. Explore past columns here.