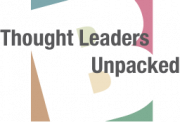 Where did the assumption come from? The one that asserts to be idealistic is to be unrealistic and impractical?
Reform, for example, is an extremely grounded and practical outworking of idealism.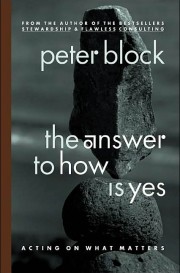 The point, of course, is the one that Block makes in chapter four… that our culture casts accusatory aspersions on idealism that both trap people in the fallacious perspective that nothing is possible except what already exists and chip away at the confidence of those dreamers with the eyes to imagine and create all that might still be emerging.
An unrepentant dreamer myself, the challenge of this chapter came in recognizing how many of the lies about dreamers I believe (whether I like to admit it or not.)
I am often torn between what I want and what "I deserve." Self-interest, as Block describes it, puts me in a fallacious battle over my worth with people and forces I haven't met yet. The battle becomes a distraction making it difficult for me to recognize opportunities and directions that are deeply attractive and fitting.
I can't help wondering if I am one of those people who "abandon their desires because they think they won't be rewarded."
How often, when the topics are job searches and careers, do I feel I must be willing to leave my deepest values, desires, dreams and passions at the door? Why is that? What lie have I bought into, that I would volunteer to leave myself deepest self out of the discussion without even being asked?
I also find myself guilty of allowing my "value to be defined by others." They have the jobs, the position, the power. For some reason, then, I feel I need to pretend to be what they are looking for. I want to appear to have all the attributes that they highly value.
I become an unwitting participant in the sustenance of the system that marginalizes and diminishes me. How ironic! I give up my own place at the table where the definition of what matters is discussed.
My challenge is to recognize the difference between my core values, ideals and dreams and the skill/wage exchanges being offered in the job market. My challenge is not agreeing to be someone other than myself, even if as I agree to perform a job that is not a perfect match.
Where were you desires, dreams and values challenged by this chapter? What was your main take-away?
On your side,
– Karl Edwards
Each week I post my reflections from one chapter of The Answer to How is Yes by Peter Block. My reflections are my own and are intended to generate conversation, catalyze additional thinking and encourage mutual learning.
If you are just joining the discussion now, welcome! Catch up on the entire series here.