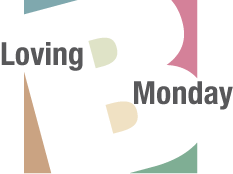 Nothing beats a vote of confidence in yourself.
Sure the confidence of others is impactful and inspiring, but it pales in comparison to the lift and strength and sheer power of believing in oneself.
My reflections today are not the frothy overflow of a series of easy successes. (If I hear one more consultant talk about where they are vacationing, I'm going to scream.)
On the contrary, these thoughts arise from having to reach deep into the well of courage, character and inner strength when instead of riding on the crest of the wave I feel like I'm being crushed underneath it.
The problem with relying on others to undergird one's confidence is that it risks assuming that their estimation of you matters more than your own.
The thinking goes something like this: While believing in oneself is "nice", it's others' positive opinions that truly validate your value, competence, or performance.
Do you see the irony? While receiving a feel-good of sorts from the positive feedback, you have inadvertently ceded authority of your own worth to others. A small emotional lift at an exorbitant personal cost.
In tough times, when reality seems to conspire against you and confidence flags, it's important to find ways to assert, nurture, and/or muster a word of confidence to yourself before turning to others.
When turning to others (of course we need a supportive network of friends and colleagues), you want their support to build and corroborate your confidence, not replace or overrule yours.
The distinction may seem subtle, but it is significant.
Give yourself the gift of a vote of confidence today!
On your side,
– Karl Edwards
Loving Monday is a weekly column designed to encourage us to step into our weeks with an intention to show up authentically, engage fully, and choose to make it a good week for ourselves. Explore past columns here.