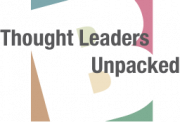 We close out our series on Clutch by Paul Sullivan with a look at, "How to be Clutch in Sports."
Sports stories have been a staple of the entire book, serving as a rich source of performance under pressure examples.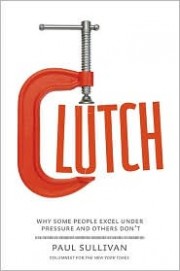 With our focus now on sports themselves, I find the lessons and insights still broadly applicable.
My main take-away was the return to fundamentals. Fundamental skills. Fundamental discipline in training, practicing and honing those skills.
If I want to be able to rely on my skills under pressure, they need to be practiced to a degree that they are ingrained and feel natural.
While I understand the principle, I must admit the lifestyle of discipline, focus and training required to get to where my skills are so well practiced that they feel natural feels a bit out of reach.
I'm not sure if that out-of-reach feeling comes from never having been trained with the capacity to focus and work hard on a single skill like that. Or if the feeling comes from the scale of the mountain of learning yet to climb.
Countering my hesitation, though, is the calm assurance that is available to the thoroughly trained. The ups and downs of the journey along the way lose their power to validate or invalidate my progress. I paraphrase Sullivan's quote of golfer Matthew Goggin, "Just because you haven't done something before doesn't mean you don't believe you will do it eventually."
Sullivan calls that feeling confidence. I might add the modifier, peaceful. An inner peace that you know you are doing what you need to do in order to perform at the level you want to perform.
That's an attractive vision of performance, achievement, competitiveness and success to me. A vision that's worth working for. Even if the work involved is difficult, regular, focused and continuous.
I hope you have benefitted from our journey through this book together as much as I have.
If you have a request or a suggestion for what book you'd like me to read next for our "Thought Leaders Unpacked" column, please leave a comment or send me an email.
On your side,
– Karl Edwards
Each week I post my reflections from one chapter of Clutch: Why Some People Excel Under Pressure and Others Don't by Paul Sullivan. My reflections are my own and are intended to generate conversation, catalyze additional thinking and encourage mutual learning.
If you are just joining the discussion now, welcome! Catch up on the entire series here.