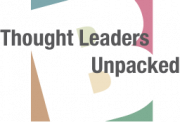 What if the choice were between solving a costly problem and staying true to one's principles?
In other words, what if staying true to one's principles actually perpetuated a situation where complex and intractable social problems were merely soothed without being solved.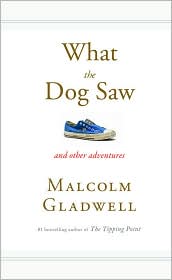 Such is the fascinating observation Malcolm Gladwell makes in this week's chapter about Murray.
Yes, it is interesting that most of the costs related to homelessness are concentrated in a relatively small number of chronic cases.
But absolutely spell-binding is the insight that those on both the political right and left cannot hear this fact because it violates their principles at too core a level.
If the bulk of the costs of homelessness could be eliminated by focusing the aid resources on the few complex and intractable cases, those on the right would object because those people don't deserve so much help, and those on the left would object because the distribution of aid would not be fair.
As a result, almost no group of policy-makers or activists will ever choose the route that might actually solve homelessness. Being true to their respective principles will result in aid efforts that actually perpetuate homelessness.
Ironic, wouldn't you say? Maybe even tragic. In any case, extremely expensive.
What was your main take-away from this chapter? Where do you stand on the solution-first versus principles-first spectrum?
Each week I post my reflections from one chapter of What the Dog Saw by Malcolm Gladwell. If you are just joining the discussion now, welcome! Catch up on the entire series here.