Friday, August 13th, 2010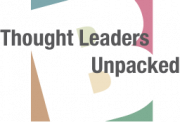 I love categories. They help me think. They help me break down large sweeping ideas, realities and generalities into manageable chunks.
Generalities. The practice under consideration in this week's chapter of What the Dog Saw. "How do we know we've made the right generalization?"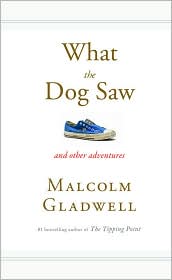 For someone like myself who uses categories religiously to help organize, sort and sift, Gladwell's observations about the reliability of our generalizations is both fascinating and challenging.
Fascinating because we ban ownership of entire breeds of dogs thinking that we're protecting children, while allowing the sort of people who breed aggressive dogs to continue creating situations of great danger to children.
Challenging because I don't yet consider the "stability" versus "variability" of my category choices. Do I pay more attention to dog breed or dog owner?
This issue comes down to finding meaningful and reliable criteria to make generalizations and develop categories that are as helpful to one's thinking and communicating as I have always found them.
Gladwell's not suggesting we throw the proverbial baby out with the bath water. Categories and generalizations are crucial and amazing tools. Whether we've chosen the best tool for the job is another matter altogether.
On what basis do you make your generalizations or define the categories you use to think, plan and communicate? What if another approach, change in vocabulary, or a completely different taxonomy were able to transform the way you approached complex problems at work?
What was your main take-away from this chapter?
We have come to the conclusion of this series of "Thought Leaders Unpackedâ"¢". A special thank-you to Malcolm Gladwell for his witty, insightful and thought-provoking, What the Dog Saw. It's been a great journey together. Thank you for your involvement.
Each week I post my reflections from one chapter of What the Dog Saw by Malcolm Gladwell. If you are just joining the discussion now, welcome! Catch up on the entire series here.