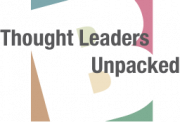 What do marriage counseling and dog training have in common? Everyone has a psychology.
No. It's not that human and canine psychology have anything in common. No. It's not that there are ways to train a spouse just as there are ways to train a dog.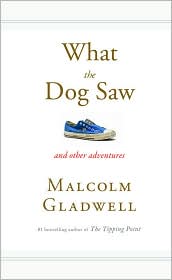 It's that if you want to be understood by either a dog or a person, you have to understand what makes the other party tick.
In this week's chapter of What the Dog Saw, Gladwell explores the world of The Dog Whisperer, Cesar Millan. While the stories of Millan's various encounters with dogs and their owners were entertaining, it was the story of Millan and his wife's marriage counseling where the insights began emerging for me.
How easy it is to function solely out of our own frame of reference. We strive to communicate our desires, requests and demands of those with whom we live and work as clearly, plainly and directly as we can.
What about the frame of reference out of which we're being heard, though? What about the needs, desires and stories of those listening? An assignment that on an ordinary day at work might be received with a respectful nod of assent, on a stressful day—where the employee in question is already juggling more projects than they can handle and just got off the phone with a belligerent and unreasonable client—might be met with the furious and self-protective rebuff/attack of a wounded animal backed into a corner.
If we want to make things happen that involve other people, we do not have absolute control over the process. To the extent that we understand from where the others involved are coming and what their needs and desires are, we can adjust our communication strategy accordingly and exert far more influence over the outcome than otherwise expected.
How do you learn and gauge how you are being understood by others? What was your main take-away from this chapter?
Each week I post my reflections from one chapter of What the Dog Saw by Malcolm Gladwell. If you are just joining the discussion now, welcome! Catch up on the entire series here.