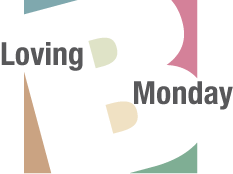 Back at it after a long holiday weekend.
Remind me where my desk is, please. What was I working on? And you are…?
It's so nice to have a four-day weekend. (I hope you got one!)
Getting back into the swing of things can be a challenge. The key is to bring the benefits of any rest and relaxation you experienced over the holiday back to the office.
When we leave the good feelings at home, we end up resenting the return to work.
In other words we want a holiday hangover.
But only if the break is a blessing that propels us forward and not an escape whose inevitable end depresses us.
There's another break coming up this week. If the Christmas break didn't work well for you, is there something different you can do to make the New Year's holiday different?
What are three benefits you want to experience from the time off this week? Maybe reconnect with an old friend. Get some time to yourself. Read a book. Throw a party. Reflect on the lessons learned this last year.
Next give yourself permission to pursue those three outcomes. Be intentional. Pick up the phone today. Make them happen. If an initial idea doesn't pan out, then adjust it and try a modification.
Finally, go back to work next week with a holiday hangover! Bring the blessings of the break back to work with you. Let the rest, reflections, and relationships spill over into the energy and enthusiasm that makes work rich and meaningful.
Merry Christmas and a Happy New Year!