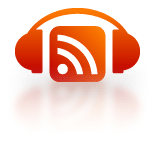 We look for vocational validation from so many sources. Evidence, support, credentials, positions, titles, ranks, and on the list goes.
Who or what will tell us what role, position, and/or field we should be investing ourselves in?
But what if the most important clue were you? What if it were your own journey of learning and growing, developing interests, expanding skills, and need for ever increasing challenge that could give you the most meaningful information about the next steps in your career journey?
This week Claudia and I discuss the value of using your own professional development as a crucial, if not central, source of clues for charting your path forward.
Listen in.