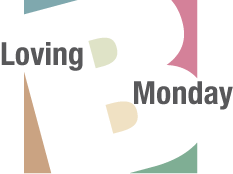 Have  you ever thought that you should be more than you are? More experienced, more skilled, more relational, more organized, etc.?
Our hiring practices can lead us to believe that there are ideal people out there somewhere. And we mistakenly conclude that we are not one of them.
We compare diverse, complex individuals against our idealized preferences as laid out in a depersonalized list of job responsibilities, qualifications, and characteristics.
(We'll leave the disasters and complications that such a process creates for the hiring process for another article.)
For today, though, I want to look at how we inadvertently buy into and compare ourselves with these idealized myths of the omni-competent professional.
Well of course we always come up short against such an unfair and unrealistic comparison.
Many of us react by thinking we should be other than we are… more than we are. We think we are lacking in some regard, deficient, or inadequate.
The result of such thinking is disastrous.
Once we believe that we are not enough or wish that we were more than we are, we begin behaving accordingly. We sabotage our own well-earned giftedness, talent, and professional competence when we try to be someone we are not.
The irony is that the job descriptions against which we are comparing ourselves are not human either. Some employers know this and enjoy meeting the complex individuals that apply. Others search forever for the perfect candidate and set themselves up for a series of disappointments.
The solution for you and I is simple to state, if more complicated to realize. Accept ourselves as we are. Believe in our value, abilities, and experience as is. No embellishments. No apologies. No pretending.
The result is a comfortable, unforced, natural professional poise. Our poise will come across in our voice, our tone, our facial expressions, and our posture… all without even trying.
Even if we are wide or short of any given job description on the table, such differences are just simple facts to discuss as part of the conversation.
Let's give ourselves a break and leave aside the fallacious comparisons to the idealized job descriptions we read.
Let's hold our heads high and be proud of the imperfect yet valuable, talented, and experienced professionals that we are.
On your side,
- Karl Edwards
Loving Monday is a weekly column designed to encourage us to step into our weeks with an intention to show up authentically, engage fully, and choose to make it a good week for ourselves. Explore past columns here.