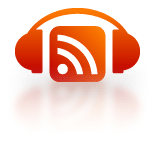 From the way many leaders approach strategic planning, you'd think they owned crystal balls.
They seem to have confidence that the future is going to be exactly as they expect and make huge decisions and long-term commitments accordingly.
Not so! argues our special guest, Van Wray of Amperant Advisors who joins us for a new podcast discussion series entitled "Posture of Strategic Readiness."
Wray asserts that strategic planning needs a serious rethink, and, over the next five weeks, will be resourcing us with the tools to do just that.
The metaphor of physical posture is striking and powerful.
I think of the tennis player poised on the balls of their feet ready both to execute their own strategy as well as react to whatever comes at them.
If what comes at them is not what they expected, then they are ready to adjust… immediately (because they are prepared), instinctively (because they are trained), and, yes, strategically (because they never relinquish leadership of the game).
In this week's discussion Van and I confront the reality that the future is not nearly as clear cut as we'd like to think. The many unknowns that lie ahead, though, need not worry or stop us from making aggressive plans.
We simply need to make a different sort of plans. Plans that have enough room in them to welcome the future. Plans that have enough flexibility in them to adjust along the way.
You are going to want to meet Van Wray. He is an insightful, practical, and encouraging leader, coach, and ally.
Join us over the next five weeks for what will be a transforming discussion.
Posture of Strategic Readiness
Week #1: The Adjusting Process
Week #2: The Stop and No Lists
Week #3: The Sumo Wrestling Goals
Week #4: The Built-In Slack
Week #5: The Anticipated Decisions 
Listen in.