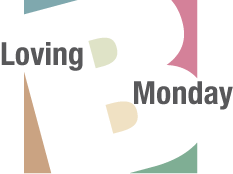 This morning I'd like to introduce Overwhelmed to Obsessed.
You know who you are.
Overwhelmed, you come back to work on Monday and are dizzy before you have even started. All the tasks and messages, piles and people are a fuzzy blur, and you have a difficult time choosing where to begin.
Obsessed, you come back to work with only one thing on your mind. That one project that has captured your imagination and consumed your attention. You don't even see the tasks and messages, piles and people waiting for you.
Overwhelmed meet Obsessed.
I want to introduce you because I believe you have something to learn from each other.
Instead of merely being annoyed by the weaknesses and pitfalls the other brings to the table, what if we could pick up a tip or two from their strengths?!
Overwhelmed, notice the determined focus Obsessed brings to their efforts.
Obsessed, notice the alert awareness that Overwhelmed brings to the process.
You need both sets of skills… an alert awareness of the dynamics and issues unfolding and changing around you at all times, AND a determined focus to make real progress toward real results on real projects.
We tend to major in one style or perspective more than the other. Some of us are more sensitive to the dynamics around us, while others of us are more sensitive to the task at hand.
Why not take advantage of the differences with which we approach work? Instead of surrounding ourselves with people like us in temperament and style, why not befriend someone with a different approach?
Not only will you benefit from the strengths the other brings to the working relationship, you will be well-positioned to see and experiment with those approaches as part of expanding your own repertoire of work skills.
Overwhelmed meet Obsessed.
On your side,
– Karl Edwards
Loving Monday is a weekly column designed to encourage us to step into our weeks with an intention to show up authentically, engage fully, and choose to make it a good week for ourselves. Explore past columns here.