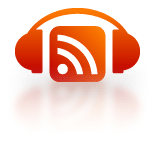 Paying attention is a skill first introduced to us in kindergarten. A room full of energetic and curious 5-year olds without any capacity for self-control or responsibility needs to be taught how to pay attention.
"Pay attention!" The teacher is about to say something. Some words are about to come flying at you, and you will be better off if you are prepared and able to catch them. Those words may be instructions. They may be stories. They may be questions. They may be explanations.
You won't be able to recognize what is coming at you unless you are paying attention. And if you don't recognize what is coming at you, you won't be able to respond appropriately.
We need to be able to pay attention at work more than we think we do. In a fast-paced world like ours, paying attention is a skill that needs to be recovered. Much comes flying at us all the time. If we want to respond appropriately, then we need to be paying attention.
This week Claudia and I begin a new audio series entitled, "Paying Attention to Attentiveness."
Paying Attention to Attentiveness
Week #1: The Neglected Leadership Skill
Week #2: Attentive to Changes
Week #3: Attentive to Problems
Week #4: Attentive to People
Week #5: Attentive to Ideas and Trends
As vital as our proactive leadership practices like strategic thinking, goal setting, and planning are, we need to be alert to what is coming at us as well. We need to be able to react calmly, promptly, and cleverly.
Like the tennis player who needs to aggressively carry out their own game plan, they must also be able to react instantly and repeatedly to whatever is coming at them.
How well do you react to the unexpected, continuous change, emergencies, or economic turmoil?
Listen in.