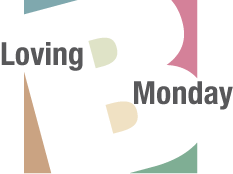 Normally we associate the weekend with rest. This time "off" work is our opportunity to refresh, recharge, rejuvenate, and restore our energies and spirits.
Some weekends, though, are so busy that—even if most of our activities were great things—rest was not one of them.
Which brings us to the interesting situation of finding ourselves needing a break on Monday morning instead of ready to dive back into work.
I suppose we could push on through as if it were any other Monday morning. Or we could broadcast the news of our exhausted state to everyone as a way of lowering their expectations.
I'm guessing that neither ignoring the reality of our weariness nor expecting others to compensate for us will work very effectively for us.
What if we chose tasks and chores that don't take a lot of brain power or inter-personal energy as a means for both working with the reality of your tiredness and ramping back up to full engagement?
Organize your desk, sort through old email, finish your expense report, catch up on paperwork, or take care of a couple of chores. This way you're not wasting time trying to focus on efforts for which you haven't yet recovered your ability to focus. (Ever read the same paragraph repeatedly without any comprehension? –Waste of time!)
It's a matter of being able to recognize and assess your frame of mind, energy levels, and responsibilities, and then choosing the activities that are most constructive in light of those assessed realities.
It's Monday. We can begin by second-guessing our busy weekends, or we can move forward in light of them.
I'm exhausted. I think I'll take care of some filing.
Loving Monday is a weekly column designed to encourage us to step into our weeks with an intention to show up authentically, engage fully, and choose to make it a good week for ourselves. Explore past columns here.