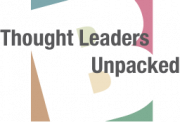 If you believe that you need to be self-sufficient, dominant, proficient, and heartless in order to be a good leader, I don't know whether to welcome you or warn you about our next Thought Leaders Unpackedâ"¢ series.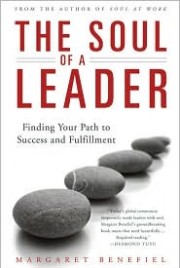 More than a challenge to the prevalent myths about leadership in our culture, Margaret Benefiel's The Soul of a Leader is a guide to a healthier, deeper and more human understanding of leadership. Ironically, or maybe I should say, poetically, the evidence seems to suggest that such a human approach is also the more effective approach.
From my perspective, it makes perfect sense that it takes a healthy human person to effectively lead other human persons. Strange that so much of the leadership cult and culture today is content with mechanizing and commoditizing what by nature—people—are unique and diverse in talents, interests, styles and motivations.
What about you? Are you trying to squeeze yourself into the uncritically accepted mold of the self-sufficient, dominant, proficient, and heartless leader? Are you slowly dying inside in the process?
What if by doing so you were robbing yourself and the world of the very gift you have to offer… you!? You in all your distinctness, passion, giftedness and power.
Please join me as we explore this renewing and empowering book together. We will be working our way through one chapter at a time. I will post my reflections here each week. I invite you to contribute your reflections in the comment section. We can all learn more when we share more learning.
Choosing the Path
Following the Heart
Finding Partners
Daring to Dream
Staying on Track
Keeping Mission at the Fore
Practicing Gratitude
Battling for the Soul
Persevering to the End
Breaking the Cycle of Violence
Persevering to the End
Finding Spiritual Guidance
Here is a link to the book on Amazon.com. Get your copy today and we'll look at the first chapter next week.
On your side,
- Karl Edwards