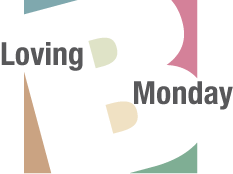 Traveling in a strange place can feel either like an exciting adventure or a nerve-wracking nightmare.
So much newness can arouse our curiosity, excite our senses and expose us to fresh perspectives. On the other hand, so much newness can disorient us, make us feel lost, and scare us into extreme cautiousness.
Some of us love to travel to new places. Some of us prefer the routine of the familiar.
At work we experience a similar tension between the need to explore the new and the need to respect the reliable.
The great thing about Monday morning is that it comes around only once a week, but it keeps coming around.
We don't have to operate at either extreme of always exploring what is new and different or remaining fixed securely in the confines of what we know works.
What if, once a week, we gave ourselves permission (or challenged ourselves, as the case may be) to seek out fresh perspectives and explore new ideas, methods and relationships?!
The adventure (or nightmare) would only come around once a week, but it would keep coming around.
Loving Monday is a weekly column designed to encourage us to step into our weeks with an intention to show up authentically, engage fully, and choose to make it a good week for ourselves. Explore past columns here.