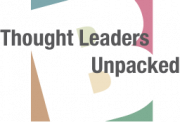 So much for criminal profiling as a career option.
I guess it shouldn't come as too big a surprise that this psychological practice is fraught with hazards, lacks scientific precision and comes up short in overall effectiveness.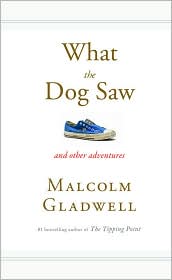 What the practices loses, though, is not its value altogether, but its precision and reliability.
We tend to swing between extremes in our culture. Black and white, good and evil, right and wrong, for us or against us, perfectly reliable or not worth even considering.
Fascinating as discovering the flimsy underpinnings of criminal profiling might be, I'm hard pressed to dismiss the practice altogether. Nor am I hearing Gladwell suggesting such.
As I reflect on this chapter, though, I can feel the desire to resolve the tension between profiling's clarity and its fuzziness. Its promise and its deceptiveness.
It is analogous to raising children. There are certain broad commonalities about child development and growing up that are true for all people. These patterns, processes and stages must not be ignored or contravened.
On the other hand, each child is a unique individual, and progresses through the stages of maturation in their own way and on their own terms. Where one child needs stern discipline another may only need a gentle rebuke. While encouragement and praise may motivate one, only challenge and goading may get through to another.
We are mistaken to attempt to resolve the tension between what is common and what is unique about growing up. And so we are mistaken to resolve the tension between the reliability versus the insightfulness of criminal profiling.
It is possible to receive the profiler's insights without either embracing them uncritically or ignoring them dismissively. I think the practice of criminal profiling, however inexact, will be around for quite a while.
What was your main take away from this chapter?
Each week I post my reflections from one chapter of What the Dog Saw by Malcolm Gladwell. If you are just joining the discussion now, welcome! Catch up on the entire series here.