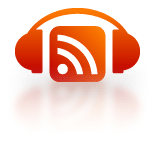 Surprise!
Not the feeling you want to experience during your performance review.
"What do you mean, you don't think I'm pulling my weight?" exclaims the dumbfounded employee who thought his supervisor was actually quite pleased with his work.
"What do you mean, you want to expand your responsibilities?" mutters the astonished supervisor who can't believe such mediocre work would warrant a promotion.
In this week's conversation with Jeff Hunt of Goalspan, we look at the third component of the Performance Management process: Assessing.
Did you know there are four elements to an effective assessment process?
They are two-way. Both the supervisor and the employee do the assessing.
They take place frequently. Issues need to be addressed closer to when they happen.
They have both quantitative and qualitative components.
They assess for future potential. Which employees are keepers? Future leaders?
Remove the unnecessary surprises from your performance reviews.
Listen in.