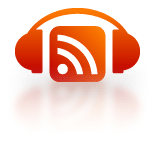 Are you dreading all the paperwork and lost time involved in annual performance reviews?
Are you dreading being judged by a supervisor that doesn't know enough about what you're doing to have a meaningful opinion?
Are your annual reviews exercises in self-protection… the supervisor protecting the company from the employee's entitlement mentality and the employee protecting him or herself from the company's need to control costs and wages by being stingy with positive feedback?
Get ready to have your assumptions blown to bits by Jeff Hunt, the founder and CEO of Goalspan, who joins us for a new series on Performance Management.
In this first interview, Jeff unfolds a strategy for transforming the dreaded employee performance evaluation into a on-going conversation and intentional management process.
That process begins with planning.
Listen in.