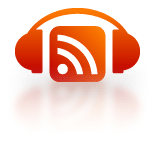 What if accountability were a means of support instead of a means of blame?
What if leadership meant ensuring the success of your team instead of punishing the failures of your team?
This week Claudia and I discuss how accountability can be a powerful means to build in the support relationships that check in occasionally, provide needed resources, are available for questions, and are committed to the project's success.
Isolation can be a real danger when a lot is going on and people are busy with multiple priorities. Situations can change in ways that affect others or have implications to the schedule or budget. The sooner such changes are communicated, the sooner appropriate and timely adjustments can be made.
That's when we'd be better off if those relationships were already in place and built right into the system.
Listen in.