Tuesday, September 15th, 2009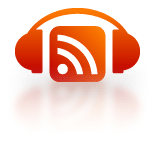 Everyone loves rewards. I more than most.
This week we conclude our excellent series with Jeff Hunt of Goalspan with a look at the fourth key component of performance management: Rewards.
In this week's show we explore four types of rewards:
Recognition and praise
Pay for performance
Pay for contribution
Pay for potential
Do you know what reward most managers think that employees want? "Good wages."
Do you know what reward most employees actually say they want? "Full appreciation for work done."
Wages rank #5 on employees' lists.
Rewarding people is not the booby-trap of fueling spiraling expectations that many leaders fear.
Are you overlooking a powerful tool at your disposal?
Listen in.