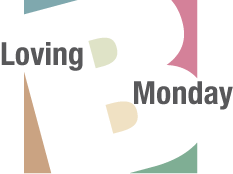 We all have Mondays—even seasons of Mondays—when we aren't sure whether we can muster the energy to face a new week.
(I'm not in a position to speak to the darkest seasons of depression or chronic anxiety. The best gift you can give yourself if such pervasive darkness or fear handicaps your life is to seek a professional counselor or therapist.)
Here are a few suggestions that I find helpful when I struggle to stay in the game.
Build in some personal achievement benefits to your job. Learn a new skill. You might learn a bit of html so that you can communicate better with your IT department. You might learn how to read a financial statement so that you can better understand how your performance affects the bottom line.
Set a secret objective. In addition to reaching your sales goals, increase the caliber of client you're seeking. Besides solving the disgruntled customer's problem, try sending them away thrilled and thanking you like you're a hero.
Do something refreshingly kind. Treat everyone to ice cream or  a bottle of specialty soda. Offer to complete an unpleasant chore for a struggling co-worker.
Contribute to building a healthier office culture. Write an article for the company newsletter. (Or start a company newsletter!) Publicly and personally thank co-workers for a job well done. Communicate and coordinate work flow changes more quickly and more often.
The main characteristic of all these tips is that they get your mind off of your foul mood and onto your interests, aspirations, co-workers and office culture. In each of these small actions you experience that you are worthwhile, have something valuable to offer, and that your choices make a difference.
If you had a hard time getting going today, try one new thing tomorrow. Experiment. Discover what helps shift your focus, fosters a different attitude, or offers a fresh perspective to you. 
Instead of waiting for a massive mood change, try making a small action change.
On your side,
- Karl Edwards
Loving Monday is a weekly column designed to encourage us to step into our weeks with an intention to show up authentically, engage fully, and choose to make it a good week for ourselves. Explore past columns here.