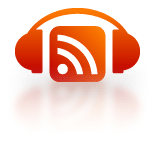 Hard work is not always noticed much less rewarded. If we are quietly going about our hard work thinking that our supervisors both are aware of it and ready to reward it appropriately, we are mistaken.
In this week's show, Claudia and I discuss the myth that hard work will be rewarded.
This myth is most commonly believed by the most cooperative and hard-working among us. We don't want to make waves, draw attention to ourselves or be accused of unfair politicking.
We feel the noble route is to demonstrate exceptional performance and then let the rewards flow from the system functioning as it was intended. Our performance reviews will—of course—result in appropriate compensation increases and position advancement.
But systems don't work as they are designed, and however noble and cooperative such an approach may be, it will ultimately backfire on us. Is your hard work noticed? Appropriately rewarded?
Listen in.