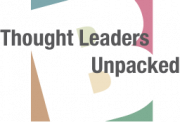 Images don't get any better than this. The wake a boat leaves as it plows through the water.
We also leave a wake as we plow through our day at work. It's an interesting fact to consider.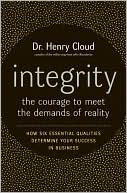 With this simple analogy Cloud equips us with a non-judgmental tool for thinking about our impact on others. I don't know about you, but when I sense the "blame game" in the vicinity, my defenses go up and I shift out of learning mode and into self-protection mode.
But that I leave a wake is just a fact. It raises the question that Cloud asks us to consider, which is "What sort of wake to I leave?" A question I am free to consider and learn from. Any learning or adjusting I do as a result of my reflection is my own. With this simple question I am empowered to coach myself.
My second main take-away from this chapter is that the demands of reality determine the requirements of the design. By defining character as my ability to meet the demands of reality, Cloud switches up the motivational equation for me.
I already want to be able to meet the demands of reality. No one has to convince me. There are no moral constructs someone else is asking me to adopt. I am by my own desire to fully engage with my own life predisposed to what might help prepare me for the journey ahead.
When I hear that the depth, breadth, and substance of my character are key to meeting the demands of reality, I want to invest in the development, strengthening and exercise of my character.
The pressures of a private consulting practice, a family experiencing a variety of transitions and a desire to develop a plethora of ideas for transforming the workplace in America, often leave me dizzy from spinning in so many directions. I want to engage of each of these fronts. I want to make the next set of choices required by each, and then the next set and the next.
The quality and effectiveness of engagement will arise from within… from what sort of character I have… or don't. Yet.
What was your main take-away from Chapter 2?