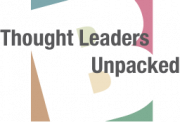 My head spins with all the different definitions of success out there. Even if I can think myself through their various fallacies, the measures of success in this culture still haunt and lure and accuse.
What I need, though, is not another critique of the culture's twists and perversions of the truth. Nor, on the other hand, do I need another vague, conceptual affirmation of the eternal biblical principles by which my work should find its purpose, motivations and methods.
So I especially enjoyed Heatley using four work-based categories, (success, competition, loyalty and service) to think through the shortcomings in most workplaces and the alternatives a faith-based perspective would contribute.
While I agree that "love" holds the key to unlocking the creative juices that will eventually result in a plethora of practical alternatives emerging in workplaces around the world, I'm anxious to get on to brainstorming what these practical alternatives might be.
For example, let's take a variety of workplace processes: hiring, training, firing, planning, meetings, compensation, performance reviews, approval processes, budgeting, adopting new technologies, etc., and having teams work through what those need to look like if we're to achieve, "market strength, employee focus and customer value." In other words, put some feet on love in the context of work.
How do you find ways to give practical form to your faith-based values at work, in the context of work's issues, processes and structures, and within a culture where work is a daily reality on which our survival depends?
Each Friday I post my reflections from one chapter of The Gift of Work by Bill Heatley. If you are just joining the discussion now, welcome! Catch up on the entire series here.