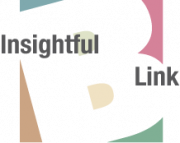 Have you ever been in a meeting with a leader who is always right?
Any new idea is dismissed or destroyed before it's barely uttered. The logic of these leaders is irrefutable. Their conclusions obvious. The discussion is over before it even started.
It isn't long before the group stops generating new ideas altogether.
Could you be one of these leaders?
Have you stopped hearing ideas different from your own? Have opposing points of view disappeared from your meetings? Are your initiatives met with silent, listless compliance?
Check out this article by Ellen Weber, "Hear Voices on the Other Side?" She asserts that, "human brains default back to ruts." You may be inadvertently cutting yourself off from voices different than your own.
I think you'll appreciate her insights on how your brain works… for you or against you.
On your side,
- Karl