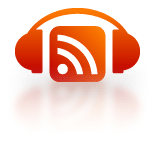 Problems crop up when we least expect them. Problems break through where we least expect them. Problems don't time themselves well, don't identify themselves forthrightly, and don't come with solutions printed in the back of the book.
Not only are problems difficult to anticipate, if they are not spotted early on, they can spread like a cancer.
In this week's show, Claudia and I discuss attentiveness to problems.
Paying attention becomes a crucial skill when it comes to spotting problems early on. Earlier than later. Early, while there is still time to take decisive and corrective action before extensive damage is done.
Listen in.