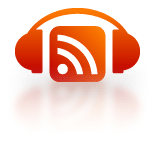 Are you tired of people asking what you're going to be when you grow up? I sure am.
When considering career options if you feel things like, "I don't fit any of the categories," "I haven't had enough experiences to know what I do and do not like," or "There are too many rules, hoops to jump through, and games to play," then this is the series for you!
We start a new series this week entitled, "The Career Journey." Join us as we discuss this new and helpful metaphor for a meaningful and rewarding lifelong professional journey.
The Career Journey
Week #1: Why the Traditional Categories Don't Work Anymore
Week #2:Â Thinking in Terms of a Journey Instead of a Destination
Week #3: What If You Were the Most Important Clue?
Week #4: Engaging Fully With Your Own Career Journey
Listen in.